Vacation in Maine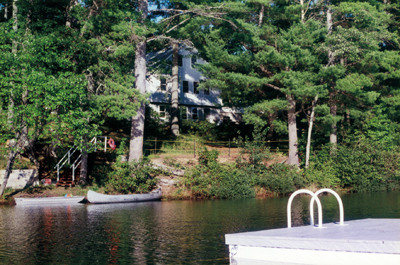 Spend your next vacation at Rowe Family Camps in Oxford, Maine. Located on Green Pond, Rowe Family Camps offers the best of both worlds: an oasis of peace and quiet that is still within striking distance of Portland, Freeport, the White Mountains and the Maine coast.
We have two heated camps on Green Pond. The ranch-style (below) sleeps up to 6 people; the cape-style (above) up to 10. We provide a canoe and rowboat for each camp, as well as everything you'll need for your getaway, except food, linens and towels.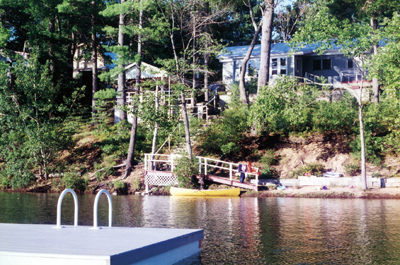 We think it's awfully nice right here on Green Pond, but if you want to explore Maine, here are some places to see and things to do. We also like to cook out right by the pond, but we know that lots of our guests like to eat out. Fortunately, there are plenty of places to eat nearby or a short drive away.
You can use our camps as a home base to enjoy Maine's blue skies in the summer, peep at spectacular foliage in the fall or ski and snowmobile in the winter.
Available by the week Memorial Day to Labor Day. Weekend rentals available in fall and winter.
Find us on Facebook.